TRUE FICTION is here!
Sohrab Homi Fracis's innovative new collection tells a spectrum of stories under a paradoxical new umbrella category: True Fiction. Monotony is banished from this book. At a Florida coffee shop, an immigrant's voice opens up even as a hipster musician's shuts down. An underpaid bank teller in the age of ATMs is fired and goes postal. In the title story, on whose premise the book pivots away from realism, a professor recalls his favorite communication ever—and it's utterly silent. A loving husband and father finds himself inexplicably transformed into a woman. In another world, the protagonist simultaneously faces his end and a new beginning. A budding female messiah confronts a non-gendered godhead. And a bastard prince of ancient Turkey (whose legendary Persian name lives on in the author's) invades Persia to seek his father. Yet we can see ourselves in them all. Even as the resident magician in Five Points Coffee & Spice regales his fellow customers, Fracis's literary dexterity takes us on a darkly beguiling magic-carpet ride.

"Sohrab Homi Fracis's new collection, True Fiction, is a tour de force. Showcasing his great gifts as a stylist and his deliciously unfettered imagination, the collection ranges across genres, transgresses expectation, creates with beauty, grace, humor, and insight a compassionate portrait of our essential humanness in these eight eclectic stories that surprise and delight."
—Rilla Askew, author of Fire in Beulah (American Book Award) and Kind of Kin
"Fracis is the keen voice of the outsider looking in, telling stories that we all need to hear."
—E.C. Osondu, author of Alien Stories (BOA Short Fiction Prize) and Voice of America (Caine Prize for African Writing)
Sohrab's timely novel, GO HOME, shortlisted by Stanford for the William Saroyan International Prize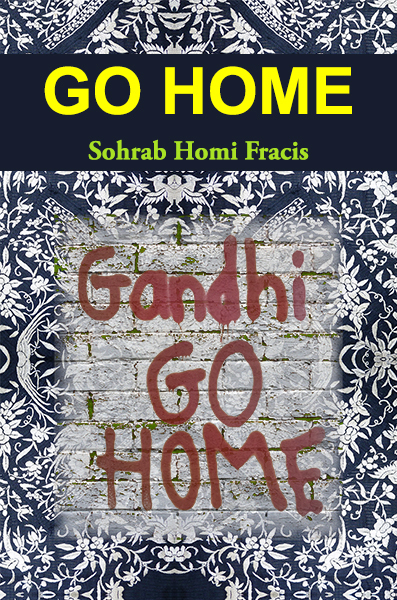 The story of Viraf, a Parsi foreign student in Delaware caught in the backlash to the Iran hostage crisis, who can't distinguish his redneck oppressors from his Deadhead neighbors. And the story of a violent world that is nevertheless slowly coming together.


"At the heart of Sohrab Homi Fracis's poignant new novel, Go Home, is the question of one's place in the world, the answer never more ambiguous or fragile than for the immigrant or exile, when a person's condition of homelessness is in transition, neither here nor there. Given the cultural moment, I'm grateful to Fracis for his highly topical reexamination of the American Dream, a still reliable but never easy remedy for all those yearning to reinvent themselves beyond the constrictions of tribe and nation. And in Go Home, assimilation, sometimes a wretched exercise, can also be a hilarious and uplifting affair."

- Bob Shacochis, author of The Woman Who Lost Her Soul (Dayton Literary Peace Prize) and Easy in the Islands (National Book Award)


"I read Go Home with great pleasure and lots of empathy for the displaced and somewhat mystified but always lovable Viraf and his misadventures in America. The author's (and Viraf's) powers of observation as well as the period he covers -- Deadheads and Pintos, great fun -- are distinctive qualities of his engrossing account of the immigrant experience."

- Diane Johnson, author of Le Divorce and Persian Nights, and co-scriptwriter of The Shining


"Go Home is the story of one man's journey to build a cultural bridge across continents, crossing waters that are unsettling and unsafe. While Fracis sets the novel during one of the most turbulent decades in both India's and the United States' history, his writing also offers insight in today's tense climate. Beautiful prose, wise and witty."

- Susan Muaddi Darraj, author of A Curious Land (American Book Award, AWP Grace Paley Prize, Arab American Book Award) and The Inheritance of Exile
 
"This is a beautiful novel about leaving home and moving to America, old world to new, and the courageous spirit of beginning a new life. With his accurate eye and marmalade-like descriptions, Sohrab Fracis's characters come alive. Go Home fulfills the promise of his Iowa Short Fiction Award."

- Deepak Singh, NPR, PRI, BBC Commentator, author of How May I Help You? An Immigrant's Journey from MBA to Minimum Wage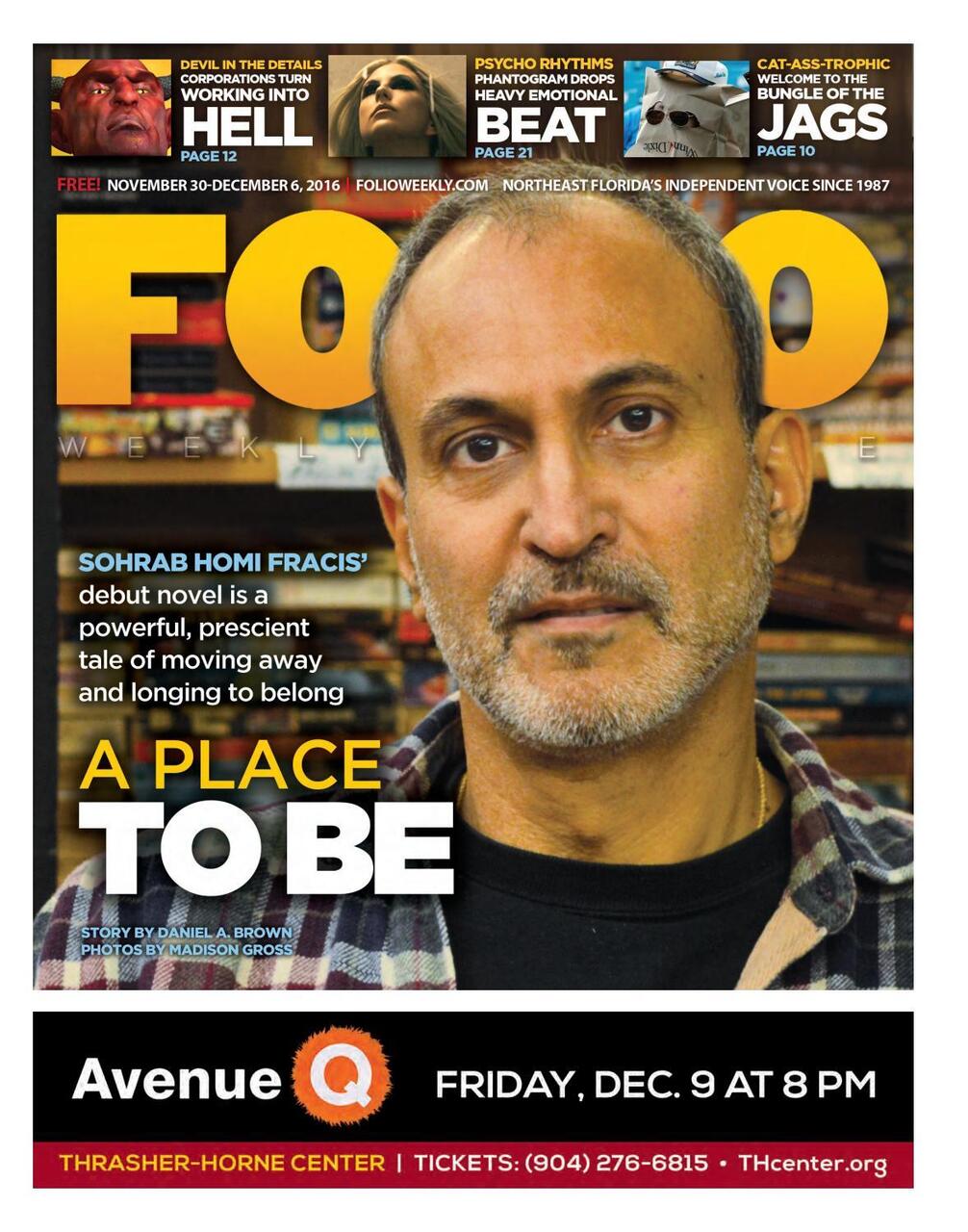 "Sohrab Homi Fracis' debut novel is a powerful, prescient tale of moving away and longing to belong...a quest tale of the highest order...dealing in all-inclusive ideas, of who we are, where we are going, and even where--or when--we are welcome.... Fracis is both a deft realist and master mesmerist with his prose.... By book's end, the reader is saddened to leave."


- Daniel A. Brown, "A Place To Be," Cover Story for FOLIO
"When we first meet him in the early '80s, Viraf is a student slightly at odds with his heritage.... Clearly, the complex maze of his cultural allegiances makes 'home' a hard place to find.... [A]ssailants appear unexpectedly (encountered on an empty road) and disappear just as quickly. Unpredictability adds to their menace—no precaution will keep them away. For Viraf, this makes racist violence seem as inescapable and uncontrollable as the snow: embeds it in the landscape."

- Tadzio Koelb, "Exile on Main Street," The Brooklyn Rail
"Viraf's adjustments to American culture are mitigated in intriguing ways in the novel.... Shock and unresolved grief color Viraf's interaction with the world...with a growing hostility and wariness taking over his personality in ways that are newly poignant and even heartbreaking, considering his warmth and gregariousness towards his friends in the earlier chapters."

- Cyril Wong, "New Contact Lenses," Singapore Poetry

"When I was a teenager I saw the film Breaking Away, about a bicyclist in a college town in Indiana trying to figure out his next big step in life but girls, parents, friends, and the constant confusion and disruption that is life kept getting in the way.
 
This book hits me in the same way. We're all immigrants, so to speak, when we're coming of age; we're all coming into a new world of which we're not sure the customs, the rules, the surest way to navigate our journey into a satisfying adulthood."
 
- Roy Peak, Sacred Chickens
"Funny, dark, true, and poignant, Fracis found a way to talk about multiculturalism, immigrants, racism and globalization of the societies without being boring. Even if the story is in the 80s readers will eventually see that almost nothing has changed, except the cars!... But still books such as Go Home give hope that humanity is on the right way, the way of inclusivity and mutual respect."

- Olivier Rey, Red Dirt Report
"Fracis serves his readers an experience that recreates the traveling lifestyle of an outsider.... This provides a painfully intimate snapshot of how one's sense of identity can break when he or she fails to find belonging within a community.... Whether violence targets those perceived to be fraternizing over lines of color and caste or those from foreign lands, humans attack other humans. [Go Home] pose[s] the thought: are our enemies so real, or did we create them because of the acts of a few? If created through the acts of a few, we should judge our actions just as carefully."

- Emery Duffey, Southern Fried Karma
"Fracis builds a character that is lovable, vulnerable, wary, introverted, tense, and lonely...who matures and carves his own destiny. Viraf's journey...is a transition from the old into the new, a process of assimilation while discovering and holding on to one's identity. Go Home is most timely. In the current hostile environment against minorities and immigrants, including the shooting of two Indian men in February [2017], Viraf's story illustrates the possibility of an inclusive, respectful America that continues to illuminate the world." - Deenaz P. Coachbuilder, FEZANA Journal
"The central theme of Go Home is one of displacement, of living in a state of homelessness, of finally finding oneself.... The novel ends happily for Viraf, who survives the violence and the xenophobia and finds 'home,' but this need not necessarily be the case for other immigrants." - Firdaus Gandavia, "In Search of Home," Parsiana
TICKET TO MINTO is the First Book by an Asian American to Win the Iowa Short Fiction Award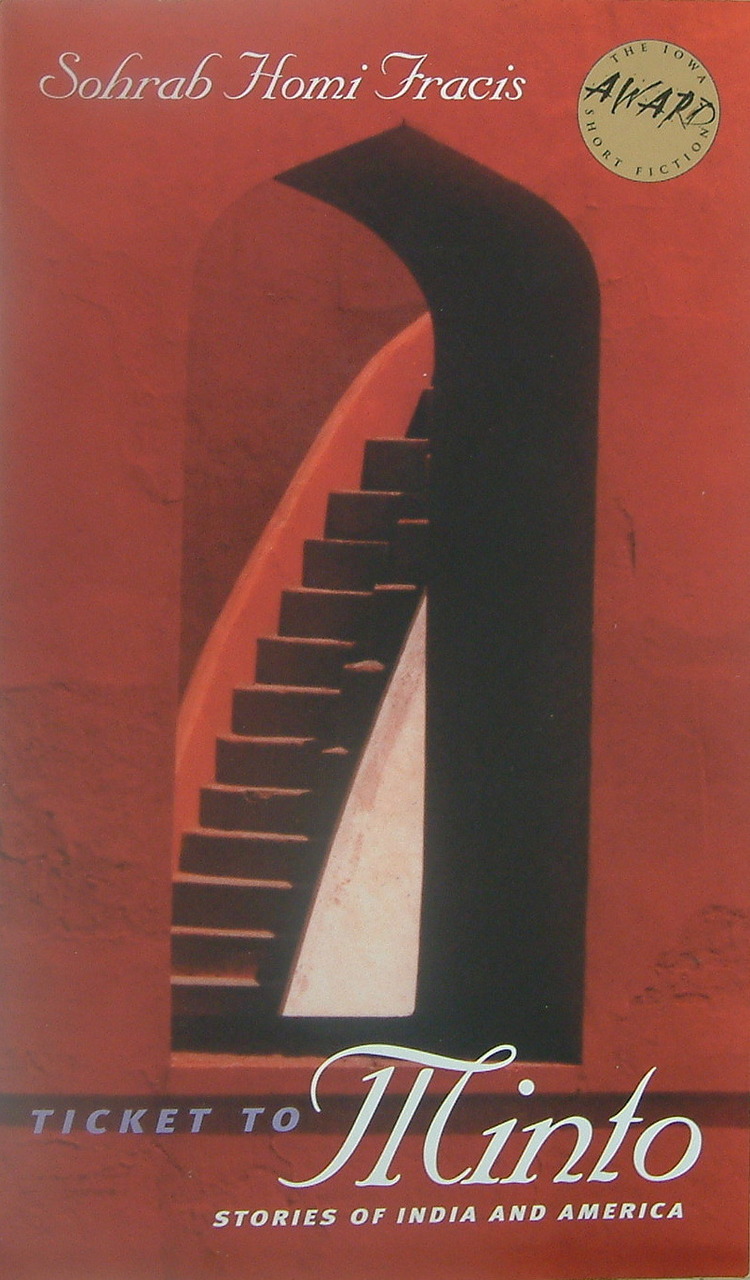 Praise for Ticket to Minto (full reviews under Quick Links)
"Recent novels and story collections by [Indian American] authors such as Akhil Sharma, Chitra Divakaruni, Amitav Ghosh, Manil Suri, and Jhumpa Lahiri (a Pulitzer winner) have won wide critical acclaim.... The latest to join that impressive roster of authors is Sohrab Homi Fracis.... Fracis writes beautifully about the dizzying excitement, fear and insecurity that one experiences when living in a foreign land.... [He] explores identity and culture in his stories with sensitivity, subtle humor, and a voice that is precise yet humble." --The Hartford Courant

"A reminder of how satisfying the short story form can be.... demonstrate[s] sophistication, subtlety and complexity.... reflect[s] a wide range of influences--from the somber realism of Somerset Maugham to the hip, colloquial humor of Junot Diaz.... the work of an impressive new talent." --Publishers Weekly

"Stunning in its breadth and scope of language and description.... a fresh voice in South Asian fiction.... One can grow tired of Rushdie wannabes, mother-in-law stereotypes and village parodies. Fracis's writing is brutally honest, exposing sinew and nerves and getting at the heart of the matter." --India Currents

"12 finely crafted stories that evoke the tug of tradition all immigrants feel, as well as life in contemporary India.... Quiet, evocative tales illuminating India and the Indian experience in America." --Kirkus Reviews

"Splendid Debut.... Fracis' book...won the prestigious Iowa Short Fiction Award." --India Today International

"[O]ne more star in the literary firmament of Parsi fiction. Into this arena dominated by expatriate writers like Rohinton Mistry, Bapsi Sidhwa, and Boman Desai enters Sohrab Homi Fracis with his collection of short stories, Ticket to Minto....[Underlying] a poignant and sympathetic tone...is a strange and uncanny streak of violence as the protagonists try to come to terms with themselves." --Parsiana

"There is subtlety and intrigue in this collection... a book that richly deserves recognition. The writing is superb." --The Florida Times-Union

"Distinctive, visceral, and original.... The Indians in the stories are a diverse lot--Hindu, Muslim, and Parsi. Recommended heartily..." --Choice Magazine

"The stories in Ticket to Minto depict the frailties and the strengths in all of us..." --Hamazor

"Provides an important voice at an important time....a wonderful exploration of a culture often viewed as foreign and remote... explores the delicate process of self-discovery... His voice is clear and lovely." --folioweekly

"an underlying sensibility...cultured, dynamic...lives as an uneasy minority in India and in America...searches for love on its own complex terms...feels for the downtrodden...understands the dilemma of mainstream Americans...empathizes with the elderly...closes stories with images of remarkable subtlety..." --writecorner.com

"[T]his collection examines issues of racial identity with sensitivity and veracity." --Booklist

"Negotiating the tensions that arise from being caught between here and there.... A clear need for a new intercultural understanding of the world and ourselves...makes the publication of Sohrab Homi Fracis' book all the timelier, if not prophetic." --Arbus

"[T]he stories here are about being "Other", being an alien, an outsider. Fracis may live in America, but his heart does not -- cannot, not completely -- reside here entirely.... Ticket to Minto's is a valuable perspective, especially right now, with the current of xenophobia that can be found in modern American society." --PopMatters.com